OFFICIAL COUNTDOWN
: Christmas:
4
days away, New Years:
9
days! I have officially checked out of work for the week, which is good considering I have worked extra hard the past month finishing everything from my budget, to planning the Holiday Party (which turned out awesome... but I will get into that later), and to making sure my building stays up and running!! So, I am allowed to check out the week of Christmas.... and I am only working today and tomorrow!!! YIPPEE!
Soooo.... this weekend was an eventful one. Things are getting crazy over at Pietra (the apartments Jordyn and I live in). Mom and Kaelin flew in Friday Night, after many long delays, and almost missed flights, they got in around 11:00 p.m. It is so good that they are here for the Holidays, and the only BAD thing about them being here is that they are taking Sophie home with them (SAD DAY)... Boozer is going to miss her like crazy :-( Saturday we shopped, however, we werent very successful except I did buy a cute new pair of boots!! These are my obsession this year... sweater boots, not sure why, but I love them :-)
Saturday night we went and saw Avatar, which I was actually very impressed with. It was fun, even though I was literally falling asleep in the theatre... probably from my lack of sleep all week! I wasn't the only one falling asleep though, Jordyn and Kaelin were too! On Sunday we went to church and watched Steven and Emily sing in the Choir! I do love Christmas music, and I got to wear my new boots before I wrap them and put them under the tree: To V, Love Victoria!

Yay for the rest of my family coming in tonight and tomorrow! I cant wait for everyone to be here, even though its going to be very cramed in my place, and Jordyns place. But, I do love to cuddle :-)

ANYWAYS, last week I had TWO Holiday parties... one for Rossmar and Graham, and the other at my building! They both were fantastic, but I liked mine better, probably because I planned it!!! Here are some pictures from both parties!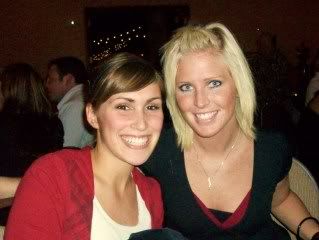 THE MARK HOLIDAY PARTY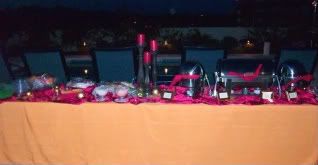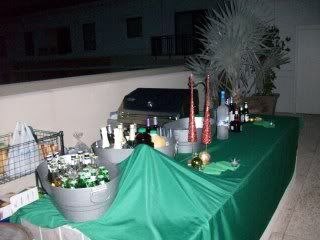 I hardly took any pictures at my Holiday Party because I was playing "Host" the entire evening, which I didnt mind. I actually love planning parties, but I do stress out because I want everything to be perfect. All and all though, I feel like the night was a success and I love all my precious residents :-)
Signing off for the day... I will be back next week with a fun Christmas Blog!!! Here is a little picture to make you smile. A little History... last night I was wondering where Boozer was because he usually sleeps on my bed, well, I finally found him like this... on my floor...
!!! Happy Holidays !!!