Ok Ok!!! I know, I suck at blogging... it gets routine to blog, then it gets routine not to blog... I need to get back on the routine. SO.... happy 1 year anniversary to me living in AZ! I cant believe I have already been here for a year. I am sitting here at work thinking about everything that is happened in the one year that I have lived here and I am very grateful for this chapter in my life.... so, here is my year in what I like the most about blogs... PICTURES!!!

I left Las Vegas one year ago today... March 31st, 2009... these are some of the things I left behind...

Panorama Towers
While I was at Panorama, I worked at all three buildings and am very blessed for the experience I had there, the people I met, and the knowledge I learned. I miss it there... a lot. It is very different going from that place to this place...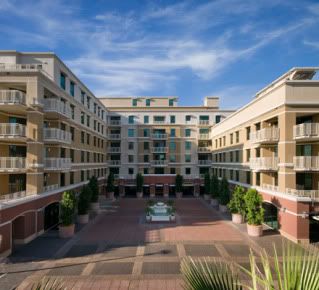 That is my new building that I manage, but I will get back to that...
Some other things I left behind in Vegas were some amazing friends...
I wish I still kept in better touch with them... Vegas friends... I miss you :-(
Since being in Arizona, I have been very busy with work. I have said in the past that my move to Vegas was a career choice for me, but I have to say that being here in Arizona has definitely expanded my career. I have worked very hard, learned soooo much, and I truely love my job. But, its not all work all the time... you gotta have some play in there as well. Here is my year in review in Scottsdale, Arizona... (warning... picture overload)...
Yes... I have been a busy bee... I am so so so glad my family is here in Phoenix with me. I love my family!!!
so here is to me starting to blog again... I have some new ideas!!! Lots to post about, like, such as, California weekends, the grand opening of Phase II in my building, and some fun random posts!!! Don't worry, I'll be back!! :-)